Department of Justice
U.S. Attorney's Office
Western District of Michigan
Friday, September 29, 2023
Bomb Maker Sentenced to 52 Months in Prison
GRAND RAPIDS, Mich. — U.S. Attorney for the Western District of Michigan Mark Totten today announced that Terrance Wayne VanOchten, 57, of Mancelona, was sentenced to 52 months in federal prison. VanOchten pled guilty in June to possessing three pipe bombs, which were found as part of a large cache of military-style firearms and equipment. Other evidence in the case demonstrated that VanOchten made threatening statements about elected public officials at the same time he possessed the bombs. U.S. District Judge Paul Maloney imposed the sentence.
"In urban centers and rural spaces, Michiganders deserve to live in peace and safety without the menace of violence," said U.S. Attorney Mark Totten. "Mr. VanOchten possessed unlawful pipe bombs, posed a threat to others, and is now being held to account."
Kalkaska County Sheriff's deputies responded to VanOchten's home in August 2022, after neighbors reported he was shooting what sounded like a machine gun. He answered the door with a loaded pistol, and later admitted he had been shooting a modified AR-15 style assault rifle into his backyard. Deputies executed a search warrant and found three assembled metal pipe bombs in VanOchten's house. They also found highlighted explosives guides, a "Militia Battle Manual," and more than a dozen weapons, including semiautomatic rifles, pistols and a 40mm projectile launcher. VanOchten received an enhanced sentence because he was using drugs at the time of the shooting incident. The Court also considered that his bond was revoked for keeping undisclosed weapons and ammunition.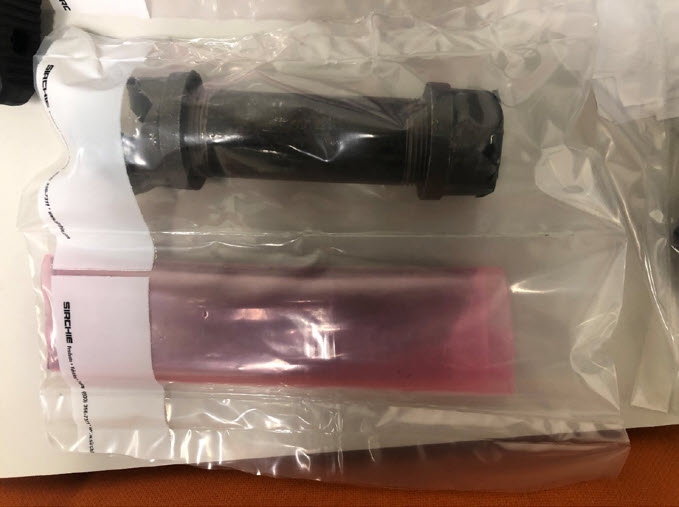 "VanOchten's illegal possession of explosives have found him a pathway to prison," said ATF Detroit Special Agent in Charge James Deir. "Illegal explosives and weapons are a threat to public safety and have no place in our community. Those who threaten public safety will be held accountable by ATF."
          The case was investigated by ATF's Grand Rapids Resident Agency and the Kalkaska County Sheriff's Office.
###
Detroit Field Division